Order this walkingguide book
In English.
34 walks on Crete. ISBN 978 90 820496 1 9
The prize is € 19,95.
To order. Shipping costs we will divide in two.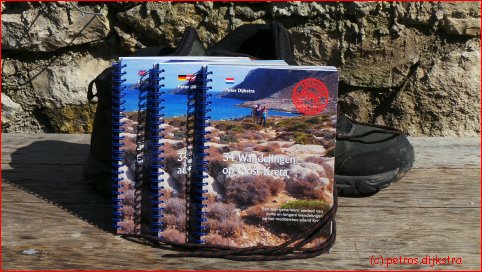 Sales in stores in Crete
Agios Nikolaos in the Lassithi Province. Karteri Biblothiki, next to the National Bank in the Rousou Koundourosstreet 5, in Agios Nikolaos. The entrance in the back is opposite the postoffice.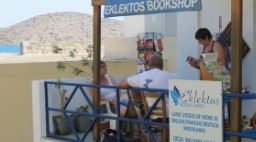 Elounda. In the coastal village in the Lassithi Province. Eklektos Bookshop, Andrea Papandreou Street 40, Elounda.
To order a book online.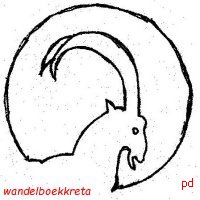 Online. Order the book from Peter Dijkstra, the author himself.

Netherlands, Schiedam, Post Scriptum Bookstore, H.v.Spaland 31.


Back to Home.